How to Participate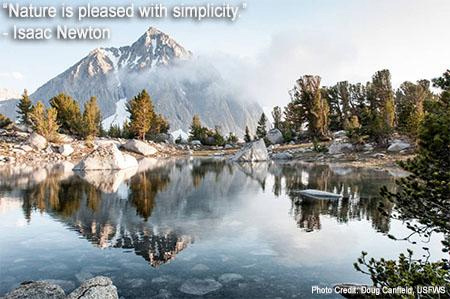 Great Outdoors LIVE: Yours to Explore provides teachers, students and the general public with informative and interactive ways to learn about public lands, ecology, and conserving our public lands. Join us to learn about:
ecosystems – large and small
what public lands are and their importance
the history of public lands
natural resource careers
connections to indigenous peoples
balancing wildlife and human needs
WHAT IS A DISTANCE LEARNING ADVENTURE?
Distance learning adventures and live, electronic field trips (EFTs) bring the excitement of learning right to you, your classroom, or your non-formal learning event. Teachers don't need to load up buses, worry about the weather, or collect money. The experts, topic, and location are brought to you electronically via the Internet.
Great Outdoors LIVE: Yours to Explore brings the information and resources right to your classroom, nature center, visitor's center, house, or wherever you are. Just like an in-person field trip, students can ask questions of the experts or post comments on Facebook and Twitter during the webcast. For teachers, the program and resources on the web site will enable you to meet science education standards.
REGISTER FOR GREAT OUTDOORS LIVE
CLICK HERE to register so that you can keep up-to-date.
AFTER REGISTERING
Check out all of the resources on the web site
Review the web site for LESSON PLANS and LINKS to teach about public lands and ecology
GET INVOLVED in a service learning project that help protect and conserve public lands
Watch the PRE-TAPED PROGRAM to be available on this web site beginning September 2019 to learn about public lands and the great outdoors
Join us for the live WEBCAST to be held on September 25, 2019
BEGINNING SEPTEMBER 2019
Watch the pre-taped program available on this web site beginning September 2019 to learn about the national treasure of our public lands and their importance to wildlife and humans.
DAY BEFORE THE WEBCAST
Test your equipment one last time to ensure all potential technical problems have been addressed.
We recommend that you have two computers available: one for viewing the live program and the other for submitting questions and comments on FACEBOOK or TWITTER.
DAY OF THE LIVE WEBCAST ON OCTOBER 2, 2019, AT 11 - 11: 45 A.M. MOUNTAIN TIME
Ten minutes before the live webcast, we will put up a test screen so you will know that you have a connection. Multiple viewing options are available for you to watch and participate on October 2, so choose the best way for you:
Submit your questions and comments on FACEBOOK or TWITTER during the webcast.
TIME:
10 - 10:45 a.m. PT
11- 11:45 a.m MT
Noon - 12:45 p.m. CT
1 - 1:45 p.m. ET
ENJOY THE LIVE PROGRAM ON OCTOBER 2!
AFTER THE PROGRAM
Please fill out the EVALUATION and give us your feedback.
If you can't join us the day of the webcast, no problem! The online video and all of the resources will stay on the web site so that you can watch later. The webcasts will be archived and may be watched at any time.