What Are Public Lands?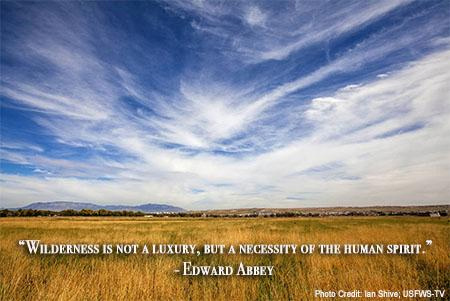 America's Public Lands Explained
From the U.S. Department of the Interior
https://www.doi.gov/blog/americas-public-lands-explained
What's the difference between a national park, national forest and national monument? What about national wildlife refuges, national historic sites or national conservation areas? Check out this link for an explanation.
America's Public Lands – These Lands Are Your Lands
From the Wilderness Society
CLICK HERE for pdf file
America's federal public lands -- owned equally by all Americans -- cover almost a million square miles, or over 618 million acres, more than 25 percent of the U.S. land base.* About one-sixth of the total has been given the highest form of conservation protection: inclusion by Congress in the National Wilderness Preservation System. America has pioneered the protection of lands and wildlife, inspired by the vision of passing our magnificent natural heritage to future generations.
Public Land
From Wikipedia
https://en.wikipedia.org/wiki/Public_land
In the United States, governmental entities including cities, counties, states, and the federal government all manage land which are referred to as either public lands or the public domain. The majority of public lands in the U.S. are held in trust for the American people by the federal government and managed by the Bureau of Land Management (BLM), U.S. National Park Service, Bureau of Reclamation, or Fish and Wildlife Service under the Department of the Interior, or by the U.S. Forest Service under the Department of Agriculture. Other federal agencies that manage public lands include the National Oceanic and Atmospheric Administration and the U.S. Department of Defense.