Links
LINKS ABOUT PUBLIC LANDS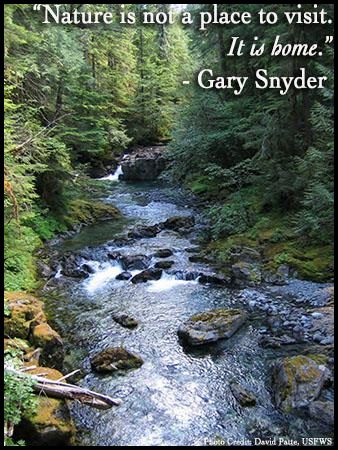 LINKS FOR YELLOWSTONE NATIONAL PARK AND GREATER YELLOWSTONE ECOSYSTEM
America's Public Lands Explained
From the U.S. Department of the Interior
https://www.doi.gov/blog/americas-public-lands-explained
What's the difference between a national park, national forest and national monument? What about national wildlife refuges, national historic sites or national conservation areas? We're breaking down America's public lands for you.
Discover the Forest
From the USDA Forest Service and Ad Council
https://www.discovertheforest.org/
Reconnect your family with nature. Go to this web site to find a forest or park near you. You can also try the Nature Next Door Challenge today.
Every Kid in the Park
From the U.S. Government
https://everykidinapark.gov/
Fourth graders can get a pass for free access to hundreds of parks, lands, and waters for an entire year. Fourth grade teachers can print out passes for each of their students.
Grizzly and Wolf Discovery Center
https://www.grizzlydiscoveryctr.org/
The Grizzly & Wolf Discovery Center is an AZA accredited Not-for-Profit, wildlife park and educational facility. The Center offers every visitor to Yellowstone a chance to uniquely experience the world of grizzly bears and gray wolves.
Learning to Make Choices for the Future: Connecting Public Lands, Schools, and Communities through Place-based Learning and Civic Engagement
From the National Park Service
https://www.nps.gov/civic/resources/Learning%20to%20Make%20Choices.pdf
Place-based learning is an educational approach that uses all aspects of the local environment, including local cultural, historical, and sociopolitical situations and the natural and built environment, as the integrating context for learning.
National Public Lands Day
https://www.neefusa.org/npld
On National Public Lands Day (the last Saturday in September), outdoor enthusiasts turn out in droves to give back to and enjoy their favorite outdoor places. Every day, natural disasters and extreme weather, human activities, and a host of other factors take their toll on our public lands, threatening the health and wellbeing of the people and wildlife who depend on them. Public land managers, volunteers, and others who steward these special places work tirelessly to restore these areas, make them more resilient to future threats, and ensure that people and wildlife continue to enjoy them for years to come.
North American Envirothon
https://envirothon.org/
The mission of the North American Envirothon is to develop knowledgeable skilled and dedicated citizens who have an understanding of natural resources and are willing and prepared to work towards achieving and maintaining a balance between the quality of life and the quality of the environment.
Midewin National Tallgrass Prairie
From USDA Forest Service
https://www.fs.usda.gov/midewin
Midewin National Tallgrass Prairie is located north of Wilmington, IL and is just one hour from Chicago. Midewin is undergoing a transformation as the U.S. Forest Service and several partners work to restore a native tallgrass prairie ecosystem. Read more about Midewin's history, mission, and shared vision. https://www.fs.usda.gov/Internet/FSE_DOCUMENTS/stelprd3833921.pdf Also, check out the webcam installed in areas where the bison have been known to graze.
Naturewatch
From the USDA Forest Service
https://www.fs.fed.us/visit/naturewatch
Find events, places, and resources to watch and share nature.
Pryor Mountain Wild Mustang Center
http://www.pryormustangs.org/
The Pryor Mountain Wild Mustang Center is dedicated to preserving the future of the wild horses of the Pryor Mountains in Lovell, Wyoming.
Recreation.gov
https://www.recreation.gov/
Recreation.gov is your source for discovering and experiencing America's federal recreation activities and outdoor adventures.
Shoshone National Forest
From the USDA Forest Service
https://www.fs.usda.gov/shoshone
The Shoshone National Forest offers superb scenery and endless recreational opportunities! The Shoshone National Forest was set aside in 1891 as part of the Yellowstone Timberland Reserve, making the Shoshone the first national forest in the United States. It consists of some 2.4 million acres of varied terrain ranging from sagebrush flats to rugged mountains. The higher mountains are snow-clad most of the year. Immense areas of exposed rock are interspersed with meadows and forests. With Yellowstone National Park on its western border, the Shoshone encompasses the area from the Montana state line south to Lander, Wyoming, and includes portions of the Absaroka, Wind River, and Beartooth Mountains.
The Value of Public Lands
From Headwaters Economics
https://headwaterseconomics.org/public-lands/public-lands-research/
The web page includes dozens of reports about the value of public lands.
Wapiti Ranger Station
From Wikipedia
https://en.wikipedia.org/wiki/Wapiti_Ranger_Station
Wapiti Ranger Station is the oldest United States Forest Service ranger station in the United States. The station is located in Shoshone National Forest, Wyoming, and has been used continuously since it was built in 1903.
LINKS FOR YELLOWSTONE NATIONAL PARK AND GREATER YELLOWSTONE ECOSYSTEM
Greater Yellowstone Coalition
http://greateryellowstone.org/
Across more than 20 million acres, three states, and two national parks, the Greater Yellowstone Coalition works to defend the Wild Heart of North America.
Greater Yellowstone Ecosystem: National Park Service
From the National Park Service
https://www.nps.gov/yell/learn/nature/greater-yellowstone-ecosystem.htm
https://www.nps.gov/yell/planyourvisit/upload/RI_2016_FINAL_Ecosystem_web.pdf
Yellowstone National Park was established in 1872 primarily to protect geothermal areas that contain about half the world's active geysers. At that time, the natural state of the park was largely taken for granted. As development throughout the West increased, the park's 2.2 million acres of habitat became an important sanctuary for the largest concentration of wildlife in the lower 48 states and the Greater Yellowstone Ecosystem.
The abundance and distribution of these animal species depend on their interactions with each other and on the quality of their habitat, which in turn is the result of thousands of years of volcanic activity, forest fires, changes in climate, and more recent natural and human influences. Most of the park is above 7,500 feet (2,286 m) in elevation and underlain by volcanic bedrock. The terrain is covered with snow for much of the year and supports forests dominated by lodgepole pine and interspersed with alpine meadows. Sagebrush steppe and grasslands on the park's lower-elevation northern range provide essential winter forage for elk, bison, and bighorn sheep.
Greater Yellowstone Ecosystem: The Trust for Public Land
From the Trust for Public Land
https://www.tpl.org/our-work/greater-yellowstone-ecosystem
One of only two remaining intact ecosystems in the lower 48 states, The Greater Yellowstone Ecosystem (GYE) is a vestige of wild America. Embracing approximately 18 million acres in and around Yellowstone National Park, the GYE includes some of our nation's most cherished landscapes and diverse wildlife, including rare trumpeter swans, wolves, one of the last viable grizzly bear populations outside of Alaska, and the largest elk and free-roaming bison herds in North America.
Greater Yellowstone Ecosystem: Wikipedia
From Wikipedia
https://en.wikipedia.org/wiki/Greater_Yellowstone_Ecosystem
The Greater Yellowstone Ecosystem (GYE) is one of the last remaining large, nearly intact ecosystems in the northern temperate zone of the Earth. It is located within the northern Rocky Mountains, in areas of northwestern Wyoming, southwestern Montana, and eastern Idaho, and is about 18 million acres. Yellowstone National Park and the Yellowstone Caldera 'hotspot' are within it.
Greater Yellowstone Migrations
http://www.greateryellowstonemigrations.com/
The future vitality of the Greater Yellowstone Ecosystem depends on our understanding and conservation of key wildlife migrations. The hoofed mammals, or "ungulates," are especially important. Migratory herds of elk, deer, pronghorn, moose, bighorn sheep, and bison can be very productive. Their productivity feeds Yellowstone's best-known predators and scavengers and supports the region's communities through the hunting and tourism industries. Because they provide so much for us all, we hope that one day we might see these migratory wildlife and their habitats conserved in perpetuity. We also believe that the GYE migrations offer an important lesson for conservation. These animals' seasonal journeys span tens and even hundreds of miles. This means that no single government agency, non-profit organization, or landowner can conserve their migrations alone. The migratory ungulates challenge us to work together. And if we can work together to conserve these natural wonders, we might find ways to work together on other conservation problems that span our human boundaries.
Insects of the Greater Yellowstone Ecosystem
From Montana State University
http://www.montana.edu/yellowstoneinsects/
This site is a photographic celebration of the diversity of insects and a few other arthropods of the Greater Yellowstone Ecosystem (GYE).
Otherworldly on Earth: Yellowstone National Park
From the National Park Foundation
https://www.nationalparks.org/explore-parks/yellowstone-national-park?gclid=Cj0KCQjw--DLBRCNARIsAFIwR26NaIOk1YgGXyzM3ufnjEua1zkVJYzA8I2BO3Z78PDBHPWlRauyspQaAt-rEALw_wcB
When the first visitors to Yellowstone tried to report what they saw, news magazines responded, "Thank you, but we do not print fiction." Peppered with colorful hot springs, mudpots, and breathtaking waterfalls, it is easy to understand how one might think it otherworldly. Nothing else on Earth is quite like Yellowstone – and there is something for everyone, from children to grandparents.
Wyoming Migration Initiative
http://migrationinitiative.org/
The Wyoming Migration Initiative advanced the understanding, appreciation, and conservation of Wyoming's migratory ungulates by conducting innovative research and sharing scientific information through public outreach.
Yellowstone National Park
From the National Park Service
https://www.nps.gov/yell/index.htm
Visit Yellowstone and experience the world's first national park. Marvel at a volcano's hidden power rising up in colorful hot springs, mudpots, and geysers. Explore mountains, forests, and lakes to watch wildlife and witness the drama of the natural world unfold. Discover the history that led to the conservation of our national treasures "for the benefit and enjoyment of the people."
Yellowstone to Yukon Conservation Initiative
https://y2y.net/work/where-by-region/greater-yellowstone-ecosystem
The Yellowstone to Yukon Conservation Initiative (Y2Y) is a joint Canada-U.S. not-for-profit organization that connects and protects habitat from Yellowstone to Yukon so people and nature can thrive. We are the only organization dedicated to securing the long-term ecological health of this entire region. Stretching some 2,000 miles in length (3,218 km), the Yellowstone to Yukon region is one of the last intact mountain ecosystems left on Earth. It is home to the full suite of wildlife species that existed when European explorers first arrived, and it is the source of clean, safe drinking water to 15 million North Americans.
George Catlin
From Wikipedia
https://en.wikipedia.org/wiki/George_Catlin
George Catlin (July 26, 1796 – December 23, 1872) was an American painter, author, and traveler, who specialized in portraits of Native Americans in the Old West. Travelling to the American West five times during the 1830s, Catlin was the first white man to depict Plains Indians in their native territory.
Thomas Moran
From Wikipedia
https://en.wikipedia.org/wiki/Thomas_Moran
Thomas Moran's vision of the Western landscape was critical to the creation of Yellowstone National Park. In 1871 Dr. Ferdinand Hayden, director of the United States Geological Survey, invited Moran, at the request of American financier Jay Cooke, to join Hayden and his expedition team into the unknown Yellowstone region. His sketches, along with photographs produced by survey member William Henry Jackson, captured the nation's attention and helped inspire Congress to establish the Yellowstone region as the first national park in 1872. Moran's paintings along with Jackson's photographs revealed the scale and splendor of the beautiful Yellowstone region more than written or oral descriptions, persuading President Grant and the US Congress that Yellowstone was to be preserved.